About
Us
H.V. Poly Films Pvt Ltd the flagship company is one of the fastest growing company for manufacturing, sales and exports of various plastic packaing machine industries.The company has designed and develoed the machines with highly expertise and technical knowledge considering the difficulties and problems being faced by the processors in day-to-day operation. H.V. Poly Films Pvt Ltd for manufacturing plastic packaging machinery in vatwa,GIDC. Ahemdabad was established by Mr. vinod prajapati in year 1997. During the year 2000 other were established.
SETUP
H.V. Poly Films Pvt Ltd is situated at Vatwa, in Ahmedabad-Gujarat region of India. The factory is designed to manufacturing machineries. The factory is equipped with a series of all kinds of packaging machine. H.V. Poly Films Pvt Ltd is equipped with latest Quality contrl facilities to test the raw materials as well as finished products. It also has round the clock working process contrl laboratory, so as to make the products of consistent qulity. The laboratory as well as the plan is equipped with latest Machinery, Equipments, techical personnel & mens of communications. H.V.Automation is very keen to update qualities of their products and to develop newer products to keep pace With international rang of produts, used with added advantage of better properties at much competitive prices. The efforts of upgrading the quality of all the existing products are a continuous process of the company, based on the growing need of customers for the higher qulity of the products from tims to time.
VISION
To become a primier packaging machineries manufacturing wide varieties of world class technology products.
Our Products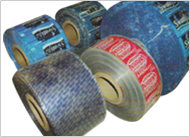 PVC PRINTED RO LL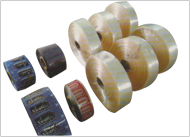 PVC SHRINK ROLL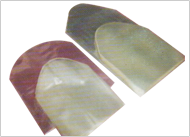 PVC SHRINK SLEEVE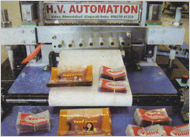 PVC PRINTED LABEL